Windows 365 hardware incl. support and alternatives solutions
Short description of this page.
Microsoft Cloud PC Windows 365 is a virtual desktop in Azure, which requires hardware with a browser or RDP client. On this page you will find hardware for Windows 365 and alternative solutions with service and support prices.
What is Windows 365 Cloud PC?
Windows 365 Cloud PC is available since August 2, 2021 as Virtual Desktop in Azure Cloud. Windows 10 (later Windows 11) including apss, data and settings are in the cloud and users can access it from any devices with browser.
Windows 365 is available as
Windows 365 Business
(for companies with up to 300 employees) and
Windows 365 Enterprise
for larger companies (with no limit on the number of users).
It is a product designed for companies that want to reduce administration costs through full desktop virtualization.
Windows 365 is managed through Endpoint Manager. Different versions of Windows can be delivered pre-configured, if desired connected to on-prem Active Directory.
Windows 365 pricing
Windows 365 offers fixed price licensing (see image below) for different sizes of cloud PCs.
If additional resources are needed for the cloud PC, an administrator or end user (if allowed) can easily resize their cloud PC.
Note that the prices for Windows 365 Business are slightly higher (from 21.90 EUR/month) than for Windows 365 Enterprise (from 18.20 EUR/month, see image below).
For Enterprise version, Windows 10 Enterprise or VDA license is required. Additionally, a license for Endpoint Manager and Azure AD P1 is required.
For Windows 365 Business version there are restrictions in data transfer from 12-70 GB for outgoing data (download for on-prem device) per user and month, see
Windows 365 FAQ
.
Source: admin.microsoft.com
Hardware for Windows 365
To access Windows 365 there are no hardware requirements, just a device with a browser. Of course, it is suitable for Windows, macOS, Linux, and tablets. Theoretically, smartphones can also be used, as far as it makes sense due to the small screen.
According to our strategy of offering the customer only those solutions that allow to reduce costs (administration effort, user support, acquisition costs) and at the same time increase security, we would like to suggest Windows 10 S or Google ChromeOS for this task.
Chromebooks and Chromebox have slightly lower cost and slightly higher speed with the same hardware. Windows 10 S together with Office 365 apps seems more familiar (from a Windows perspective), even though Office 365 apps can also be installed on ChromeOS. System updates run smoother on ChromeOS than on Windows 10 S.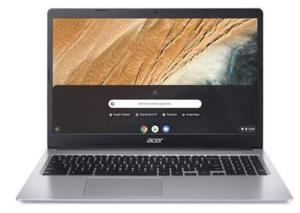 Source: Acer.com
Azure Virtual Desktop is a real alternative to Windows 365, as it offers more flexibility, often better prices and the administrative effort is smaller.
Windows 365 is used for software that cannot run in multisession mode. Therefore, there can be no general recommendation, sometimes the combination of both products is the best solution. For more information, see
Windows 365 vs. Azure Virtual Desktop
.
For this purpose, we transparently present a sample offer to give you an approximate idea of the scope and costs.
Our rental offer incl. service and support
Source: Sylbek 2021
Contact and test possibility
There is the possibility that the customer receives the hardware and all service and support components (approximately as in the offer above) from us for a pilot project. We can cover 50% of the costs for the pilot phase, which is about 30 days long.
For your questions schedule an appointment with us via
Microsoft Teams
. For customer support we use
Jira ServiceDesk
, see an
example ticket
. You are welcome to call or write us using
Contact
.

Looking for more productivity and independence from classic LAN networks ?
From 7.38 EUR / mth.
Office 365 E1 includes
Microsoft 365 Business Basic
and is for more than 300 users, more functionality in Microsoft Stream and video recording
From 19.62 EUR / mth.
Office 365 E3 includes
Office 365 E1
and additionally:
Desktop apps
and Exchange P2, SharePoint P2 and OneDrive P2 with 5 TB