VPN and firewall hardware for pfSense, OPNsense, IPfire
VPN and firewall hardware server as desktop or 19inch with 3-8 Gigabit or 10Gbit network adapters. Compatibility with pfSense, OPNsense, Linux IPfire. Configurable with more RAM, CPU, NIC, SSD.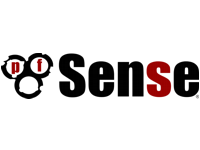 pfSense is a firewall distribution based on the FreeBSD operating system and the package filter pf of OpenBSD. It is managed completely via the web interface.
Reading time ca. 3 minutes
OPNsense is an open source, FreeBSD based firewall and routing platform. It includes most of the features available in expensive commercial firewalls.
Reading time ca. 3 minutes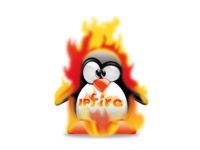 IPFire is operable via an intuitive webinterface, which offers a lot of options for beginners and even experienced administrators. IPFire is based on Linux from Scratch.
Reading time ca. 3 minutes
TCP-Throughput test and comparison
If you want to realize open source firewall solutions, we offer router hardware with 3-8 network cards for 1 Gbit or 10 Gbit.

Many of our customers use this hardware to implement firewall security solution, VPN server or Radius server with captive portal. This hardware is used itself for complete solutions with RouterOS such as: Hotspot server, VPN & firewall, PXE server and Traffic Shaper.

The hardware we offer is tested for compatibility and TCP throughput after the default installation with the following OS, see table.
Open Source Firewall
TCP Throughput
Software tested
TCP Throughput
pfSense v2.6.0
9.36 Gbit/s
OPNsense v23.1
9.40 Gbit/s
IPfire v2.27
9.17 Gbit/s
ClearOS v7.6
9.08 Gbit/s
RouterOS v6.48.3
9.40 Gbit/s

Hardware tested
Item
SBR741
CPU
Intel G6400
Network 10G
Intel X550-T2
Hardware configuration and prices
Wenn Sie die Hardware bestellen möchten, haben Sie die Möglichkeit diese vorher zu konfigurieren mit mehr: RAM, CPU, Festplatten, Netzwerkkarten usw. Lieferung beträgt 3-5 Werktage.

Für Ihre Fragen, für ein Testgerät zwecks Kompatibilität/Leistung, oder für ein individuelles PDF-Angebot schreiben Sie uns.
SBR234 configurator
Firewall Hardware Appliance with Intel CPU J4125 4x 2.0 GHz, (Option: Pentium J5040) AES-NI, as 19 inch 1U or full aluminium chassis for your firewall & VPN OS, 3-5 GBit NICs
SBR741 configurator
12th-Gen CPU, G7400 2x3.7 GHz (option on i3, i5, i7), 3-5 GBit or 10Gbit network cards, 4GB DDR4 RAM (max 64GB), 120GB SSD SATA3 HDD, 19 inch 1U/2U or full aluminum chassis
SBR706 configurator
Quad Xeon (E-2124 4x3.3 GHz) firewall hardware appliance, 19inch 1U Rack Version, 6 Intel Gigabit NICs, 4GB DDR4 ECC RAM (max 32GB)
Hardware benefits
Powerful firewall hardware with current motherboard/CPU and minimal power consumption

Selected hardware, with proven components for compatibility and stability with many Linux and BSD operating systems

Modular design, easy to replace components, such as usual DDR4 memory, SATA interfaces, PCIe network cards

Hardware configurator for: CPU, RAM, SSD hard disk, network cards with prices and availability also for components

Reduced prices for resellers and other buyers up to 3 devices
This hardware is suitable for pfSense, OPNsense, IPfire, ClearOS and RouterOS as we test the hardware for compatibility and throughput with these operating systems.
The hardware is mostly compatible also with other Linux and FreeBSD operating systems like: Endian, Smoothwall, IPcop, CentOS, Sophos, Untangle, Ubuntu, Debian, openSuse, Red Hat, Fedora and others.

By default, firewall hardware is available as mini desktop (alumium case) and rack version 19 inch 1U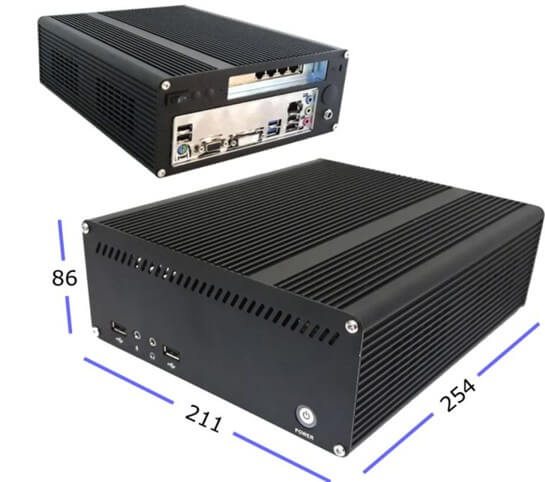 Mini-PC für Open Source Firewall full aluminum case 211x254x86mm
2x Server in 19inch 2U Rack 483x300x88mm, very quiet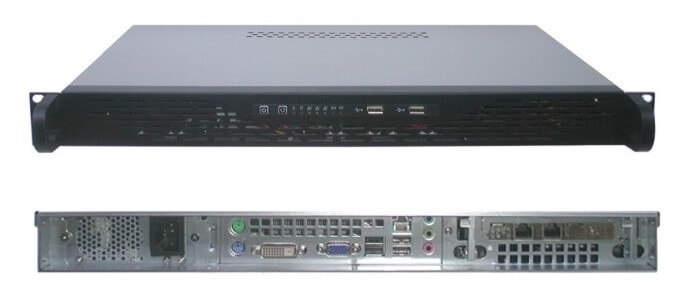 19inch 1U Server 483x250x44mm for Open Source Firewall
☏ +49 721 66980 610
Write to us,
you can expect an answer on the same or next working day.


Get together and talk
We are happy if you (
right here
) choose a time and arrange a free online meeting via
Microsoft Teams
. For example, we could talk about how you can optimize your Microsoft licenses and reduce costs.
Customer support
We would be happy to support you in Microsoft 365 and Azure questions. You can count on our support at fair prices in range of 70-90 EUR per hour. We can use your ticket system or our support
Jira ServiceDesk
, see
Exemplar ticket
.
You will be supported by security experts who continuously upgrade their Microsoft competencies and prove them with manufacturer certificates. This is a MUST for us to keep customer support at the highest level and up to date with the latest technology.